Why Wavelength Logistics?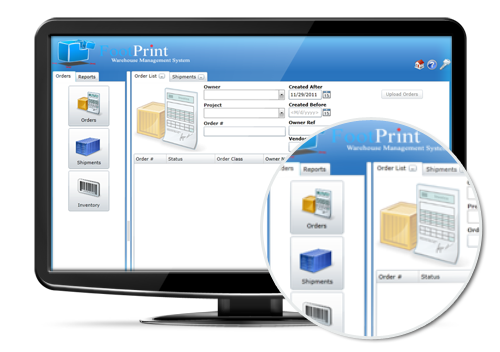 Single Interface
One simplified interface makes it easy for system users to have access to real time information in a flash.  Wavelength Logistics service providers rely on Datex supply chain software to power operations across the globe.  Software users enjoy a smooth interface that is easy to use with an abundance of common sense features that help to make the user as informed, productive and efficient as possible in everyday processes.
Here are some of the benefits:
Immediate value
Technology services available from the first shipment on the first day you work with Wavelength
Complete Lifecycle Support
Data capture, integration, monitoring and enforcement
Easy to Start, easy to use
Because the software was developed using best-known design rules, Datex systems invite discovery and are forgiving of mistakes
Intelligent Connections- Wavelength integrates all data into a complete picture of immediate and secondary effects
Datex IT team listens to each client and combines individual features into the right solution
Software users benefit from relying on in suite notification system to stay up to date on all the issues regarding your inventory using one platform and login for the entire enterprise
Simple easy to use interface ensures strong user adoption rates
Technology
Wavelength Logistics service providers use Datex supply chain software for its high degree of reliability, real time data visibility, system stability in handling high transaction volume, system accuracy and advanced functionality.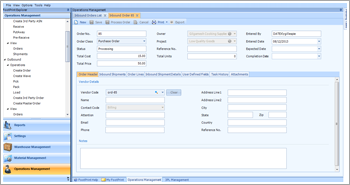 Wavelength Logistics service providers literally have "data at their fingertips" all throughout the day and can provide 24/7/365 access to their clients via a web portal.  In addition to having access to real time accurate information Wavelength Logistics clients can obtain customized reports to their specifications and receive automated notifications about changes to inventory and other issues via email.
Now you can see across your enterprise and have access to inventory held in your facilities and third party warehouses.  Want to check on the availability of inventory across town or across the nation?  No problem.  Wavelength makes visibility immediate, seamless and accurate so that you can make the best decisions possible in real time.
Here are some of the other ways Wavelength Logistics' technology platform can help your business:
Ensure better order fulfillment and help to improve customer on time delivery rates
Help drive improvements in supply chain efficiency and better decision making
Help to improve order management process, inbound to manufacturing and reverse logistics
Use enterprise level visibility to help streamline transport management
Wavelength Logistics service providers also have the ability to customize business processes for each client using Microsoft Workflow based Datex FootPrint WMS.  Using a workflow based system can have a positive impact on roles filled by your team members in finance, operations, sales, management, customer service and other departments.  Benefits of workflow include automated efficient operations, greater accuracy and the ability to customize processes to meet business needs and requirements.
Datex supply chain software is updated regularly to ensure that all Wavelength Logistics clients have the latest state-of-the-art tools to manage their businesses.

Industry Experience
Wavelength Logistics Service Providers have years of experience and specialized expertise working with a wide variety of commodities and across many industries including:
Here are some of the many industry associations to which Wavelength Logistics service providers belong: